misc prints 2020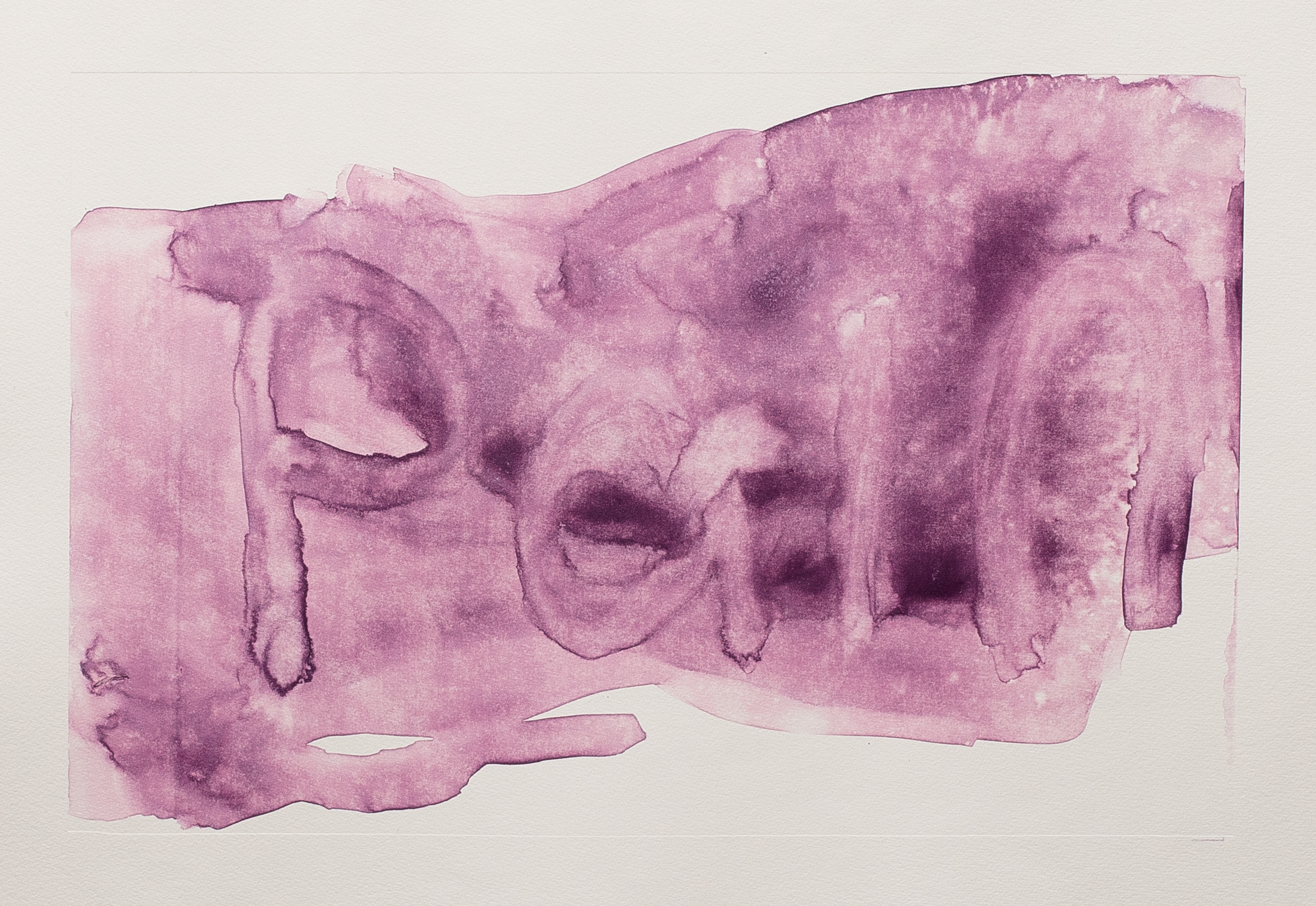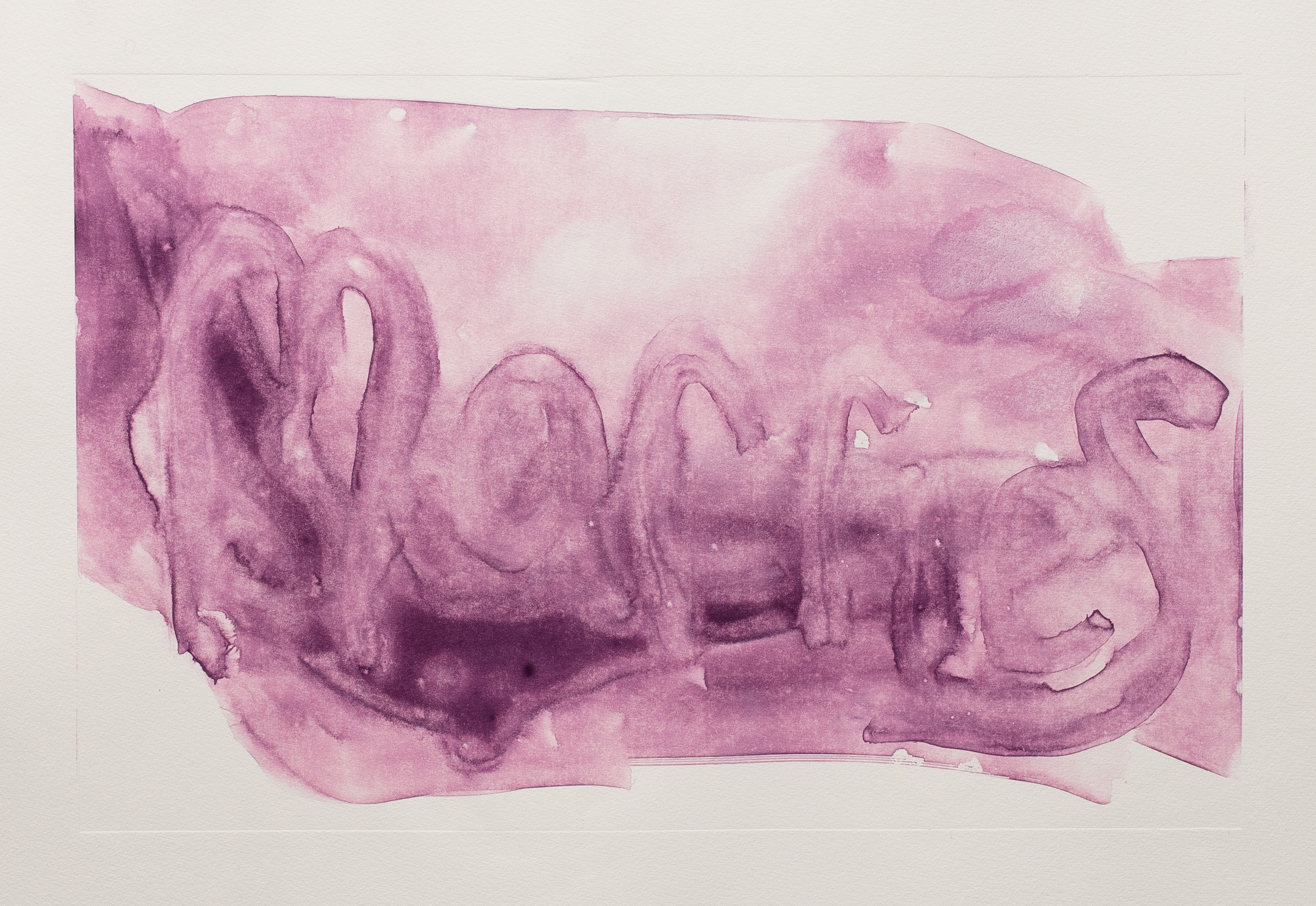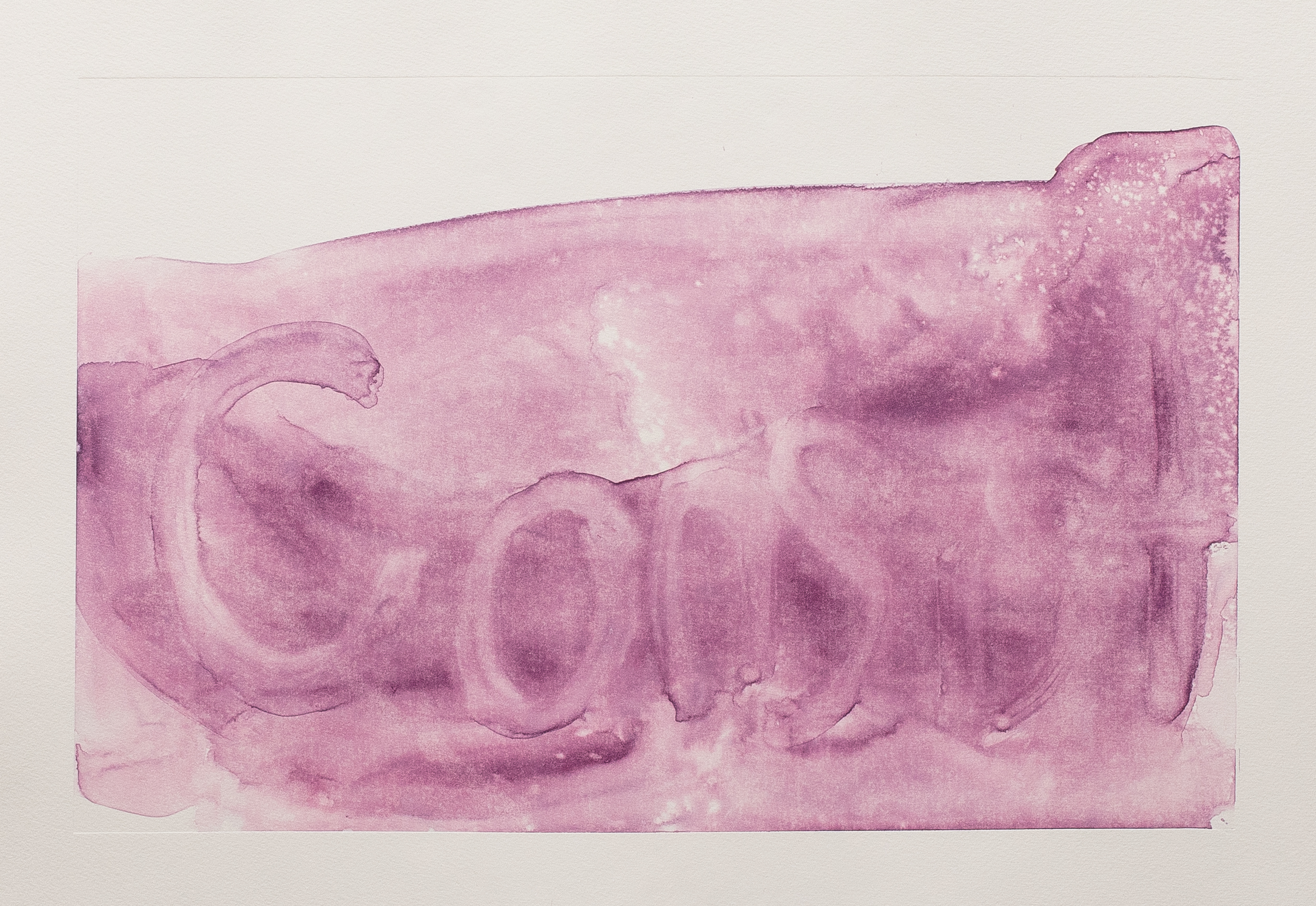 ︎︎︎image descriptions: from top to bottom and left to right.
1. A slideshow of five purple prints. The prints feature washes of rich purple color fields, with text faintly written with the viscosity of the color field. In order, the prints read "when pain marries consistency". The prints get more and more desaturated as the series goes on.

image 11 x 14", full sheet 15 x 22"
watercolor monotype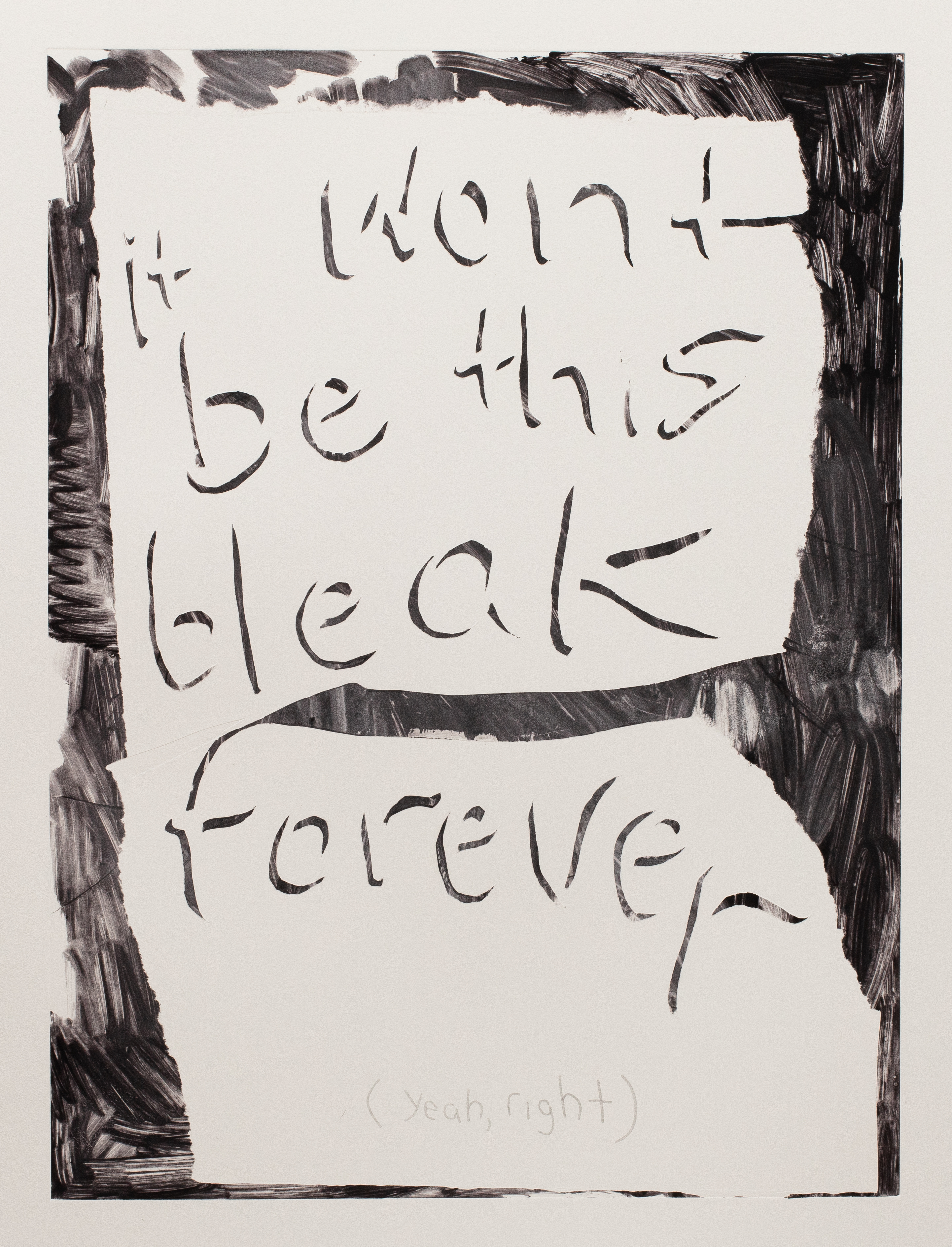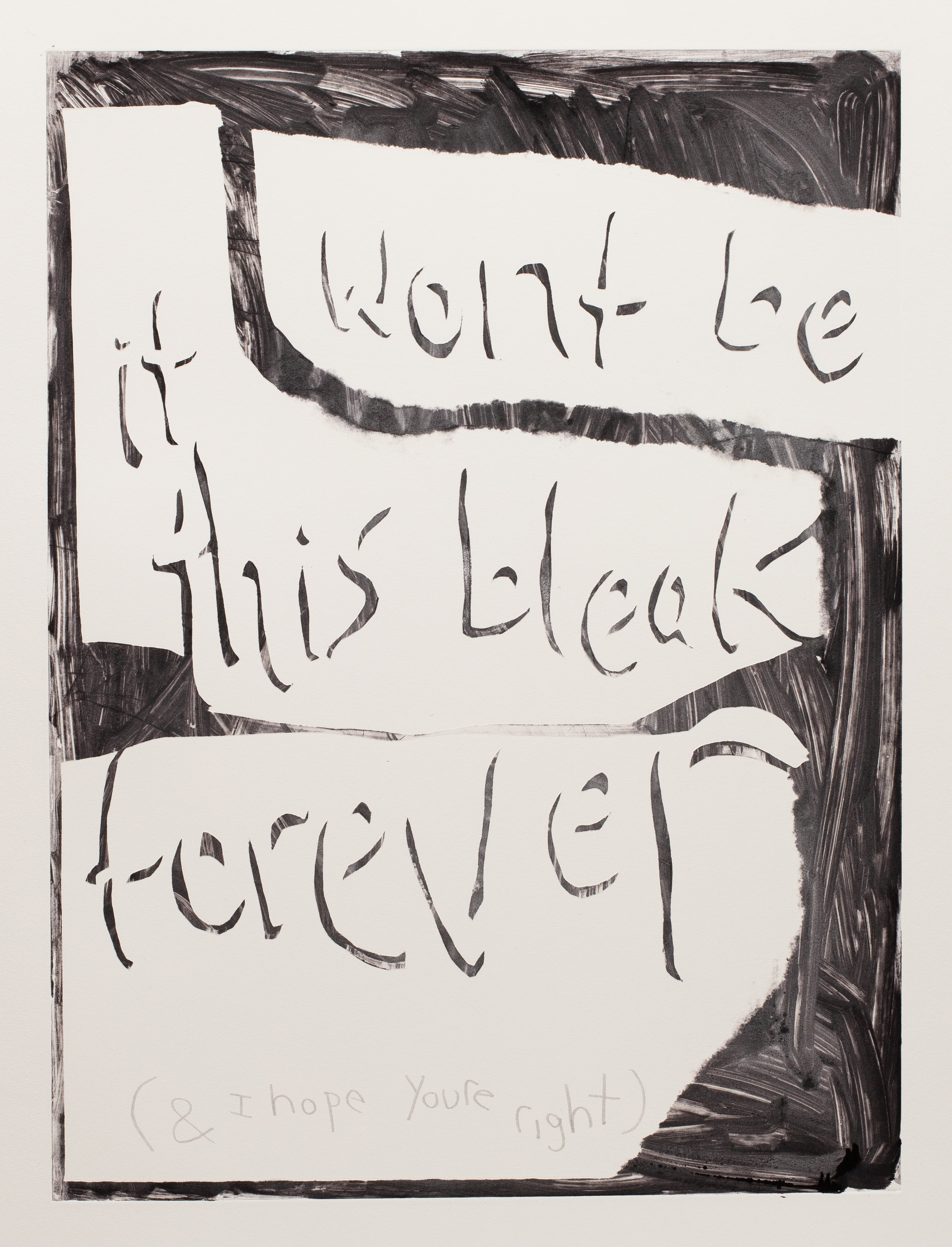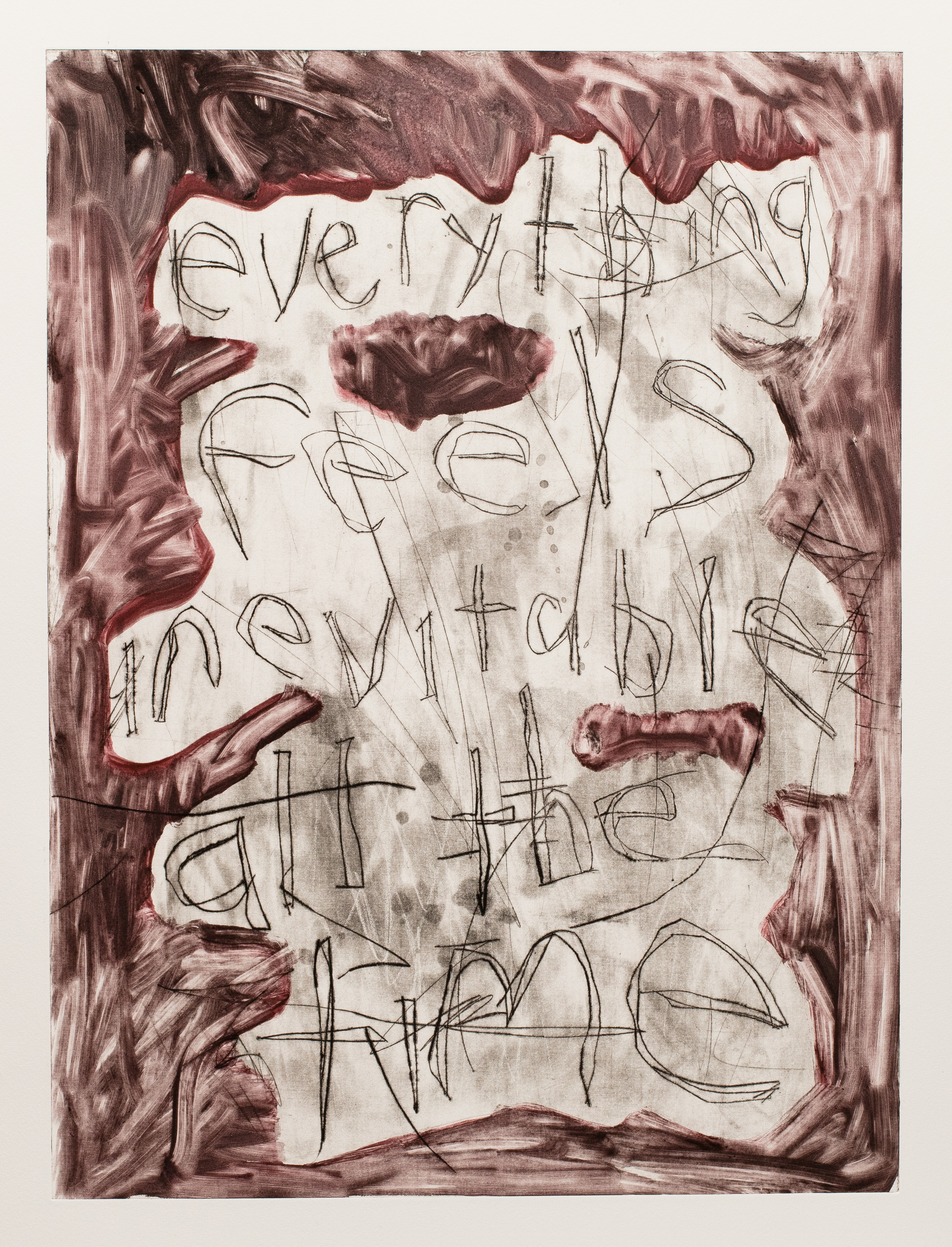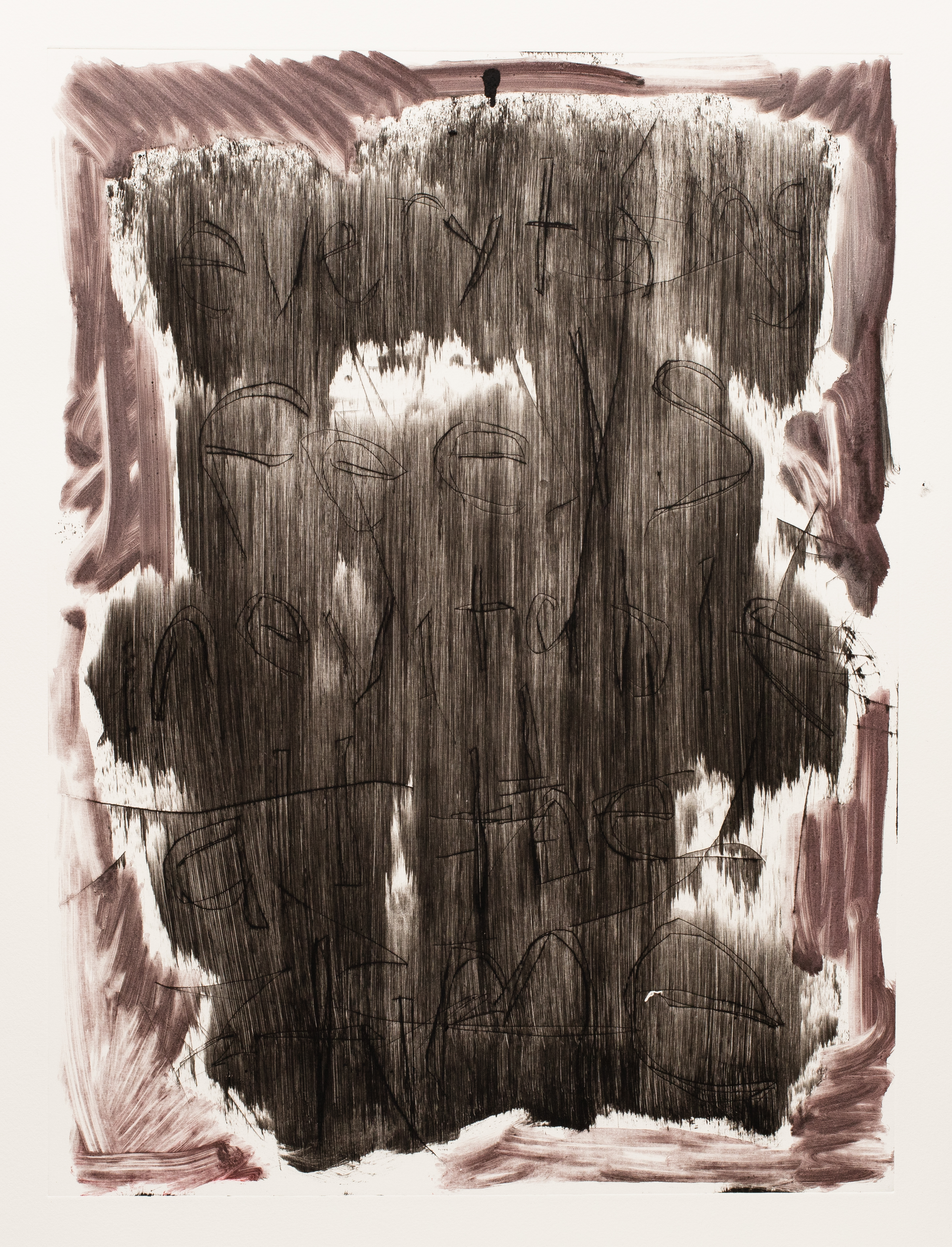 ︎︎︎image descrptions: two vertical prints, printed in dark gray ink on white paper. The background is made of rapid, short brushstrokes surrounding white negative space in the center. The text recedes into the negative space, being made legible by dark shadows around the text. The text of each print says "it wont be this bleak forever", and in graphite at the bottom "(yeah right)" and "(& I hope youre right)".
image 18 x 24", full sheet 22 x 30"
monotype
︎︎︎image descriptions: two vertical prints made with dark red ink on white paper. The borders of the composition are made with washy brushstrokes of red and black, swallowing the center of the composition.
The text, handwriting made with abrupt scratches, reads "everything feels inevitable all the time" in the center of the composition. The accompanying print on the left features the same border, with the text blacked out with a wide, squeegee stroke of black ink.
image 18 x 24", full sheet 22 x 30"
drypoint, monotype
︎︎︎image description:
An empty crossword on a light brown square sheet of paper. There are gestural marks surrounding the crossword, and two rows of text underneath the crossword at the bottom. The text reads:
Across:
Another misdiagnosis
7. Teeny bit of skin
9. A drip, benignly
11. A drip, uncomfortably
12. _________'s touch
13. I took the medicine and
15. Saves __________
16. Compliments health, rudely
17. Unattainable end
18. ____________ Promise
Down:
1. Immunitys choice
2. __________ belief
3. It takes your
4. Awkward look
5. Anybodys guess
6. Med you tried
8. You met
10. Like listenin to
12. Arnicas favor
image 24 x 24", full sheet 30 x 30"
etching, drypoint